Welcome to Foothills Chiropractic
The Doctors at Foothills Chiropractic and Basic Chiropractic are a group of caring Chiropractors that are working together to help better our community by getting people well and back living LIFE!  Please let us know how we can be of service.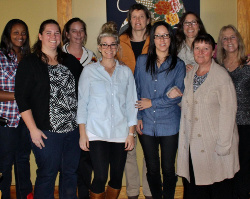 Chiropractic is a natural, drug-free approach to healthcare. As chiropractors we recognize the human body's inherent ability to heal itself and maintain a healthy, vibrant state. It is our job as chiropractors to assist the body in maintaining that state, and to facilitate the body's self healing when it is out of balance. Chiropractic seeks to find and address the underlying cause of a condition or symptom, rather than merely treating the symptoms.
Your current health is the result of your habits, your thoughts, your actions, and all the circumstances of your life. Nothing can be done to change the past; we are here to help your future health. We are your partners in health, helping you achieve an optimum level of wellness. Together we can make a positive difference in how you feel. Service to our patients is our top priority.
---
People consult chiropractors for help with many different types of conditions, including…
Asthma
Back Pain
Ear Infections
Stress Related Injuries
Pregnancy Support
Whiplash

Constipation
Neck Pain
Menstrual Difficulties
Migraine Headaches
Sports Injuries
Much more…