Dr. Cynthia Lomax DC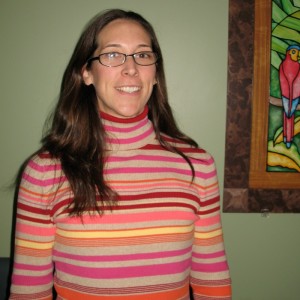 Dr. Cindy grew up in Plum Borough, PA, a suburb of Pittsburgh. Her parents taught her and her 4 siblings the value of hard work and helping others. Having 2 older brothers, she was naturally into sports. She especially loved basketball and softball, and even did some field events in track and field. Dr. Cindy knew she wanted to be in a profession where she could help others and be active, not sitting at a desk. She began her education by attending Lock Haven University and earning a BS in Health Science.
Looking to further her education, Dr. Cindy discovered chiropractic. As an athlete, she appreciated the human body as an incredible organism, the amazing things that the body is capable of, the extremes we put our bodies through and it keeps going. Chiropractic and the idea of a drugless, non-invasive healing profession that utilizes the body's inherent recuperative abilities fascinated her. The more she learned about it, the more she knew this was the profession for her. At the recommendation of a family friend, she headed to Life College. She devoured her studies there and also decided to pursue a Masters degree in Sport Health Science with a concentration in Exercise and Sport Science. Her first year in practice had Dr. Cindy in an office within a gym. Dr. Cindy spent 2 years as the team chiropractor for the women's basketball team at Life University, traveling with the team to adjust those athletes before, during and after games. During this time, as a member of the Department of Sports Chiropractic, she also worked with athletes from many different teams, including men's basketball, hockey, soccer, rugby and track and field. More recently, Dr. Cindy has worked with martial arts athletes, in particular, children. Dr. Cindy has made sports and the athlete of all ages an area of specialty.
She feels truly blessed with having found a profession that she loves so much, that benefits her family (a husband and 3 charming, active boys) in many amazing ways and that allows her to positively impact the lives of others in many important and beneficial ways. Dr. Cindy feels it is a privilege and an honor to be able to provide chiropractic care for others. She hopes to inspire others to live life to its fullest by staying active physically and mentally and pushing yourself beyond your self-imposed limits.